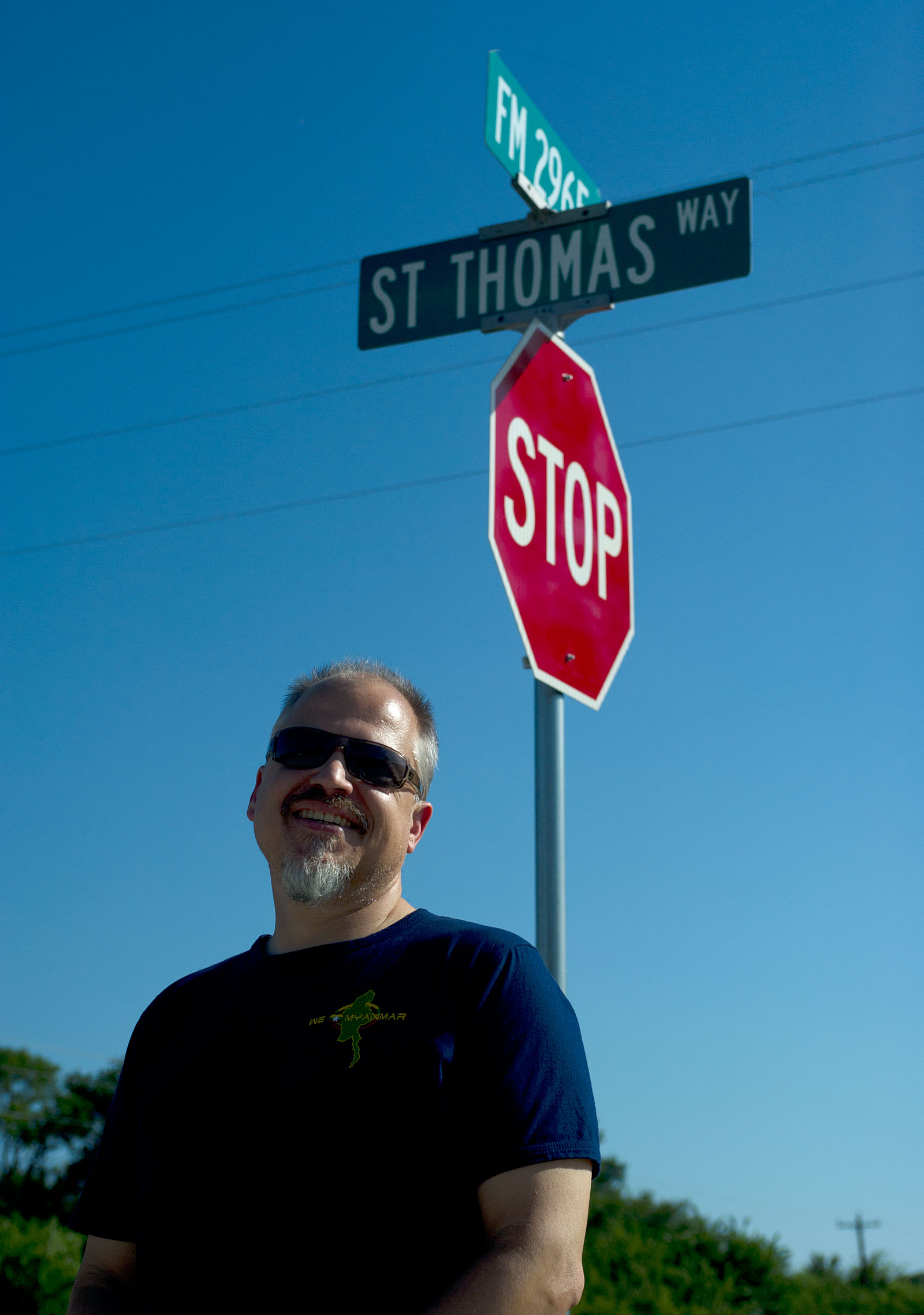 Well my season of life for the last twelve years has come to a close. My wife and I have served the Lord Jesus Christ at Gospel for Asia from June 2003 to June 2015 and it has been quite a twelve years of discovery. It would be hard to sum up everything in one writing, as so much has been gleaned from the Lord over these years. I'm sure as various reflections come to remembrance things will pop up here and there of all that transpired over this season of life.
Of note are those I served with over the years, really wonderful people. We all chose to leave everything behind like our families, churches, friends, jobs, careers, retirement and any savings ability of note to serve the Lord. As we were all on the same page in doing this, it was a good common ground to take on the Himalayan-sized task of reaching the most unreached within the 10/40 window in South Asia with the light and truth of God.
As the Lord moves us on to another season of life I can only reflect that twelve years has seemed like twenty-four. This can be taken in two ways, on one hand, it would seem the Lord multiplied the time and efforts of all those I served with to be a part of accomplishing some amazing things, on the other hand, I believe certain anxieties might have been avoided on the part of both myself and others overseeing the work.
It is certain that as we do the Lord's work there will be spiritual opposition, but the battle belongs to the Lord and we wrestle not against flesh and blood. We should not be so presumptuous to think that simply because we are with this mission work or that mission work we somehow have a bigger target on us.
How can we know who the Lord is using for what purposes when it comes right down to it? I suspect that when we take the step from this present life into our life after death, we may be surprised as to who the Lord was working through. It may be people we never heard of, people of no recognition, people who were not valued here on earth and others who quietly laid down their life for others in prayer and sacrifice.
In the last 12 years at Gospel for Asia, I am thankful for all the Lord taught me, there were some wickedly hard times and some intensely wonderful times too. Of special note, during the time serving at Gospel for Asia the Lord allowed us to adopt from China, that was a miracle on many levels. And after our adoption in 2008, we amazingly were able to successfully serve another seven strong years at the ministry.
A special thanks goes out to the web team I had the privilege of directing, what an excellent group of people, so many passed through the doors of web since 2003 and I am grateful for all that each one contributed! Even if man forgets what each one did, the Lord will remember your service and sweat for Him. My favorite project that we worked on in the web department was developing the fundraising tool called myGFA.org. It was amazing to see all the campaigns people started, over three years there was over a million dollars raised through these many campaigns. Campaigns started included everything from Water Buffalo to Jesus Wells to Chickens. My daughter actually was the very first campaign, we needed to test things out, she successfully raised enough for a Water Buffalo. There was this other young girl whose campaign is still going, she wants to raise enough for a million chickens!
It was exciting to see this campaign tool come together with everyone in web contributing to the idea, development, design and implementation, wow, what a blessing! It was a project born out of the web team and their wives and developed by the web team. It was exciting to see all the amazing people who started and completed campaigns over the years!
An extra sweet special thanks goes to my dear wife. Babe, you have been the help mate extraordinaire! During the times over these 12 years I have wanted to leave, you spoke to me with love, respect and wisdom, just like a loving help mate does. You did so much behind the scenes, as all the wives do, these twelve years has been us as one in Him. Yer dhee best!!! big hug, little hug, little kiss, big kiss.
May the Lord be glorified in all these things.
St. Thomas
P.S. Thanks for naming a street after me on the new campus – you rock!