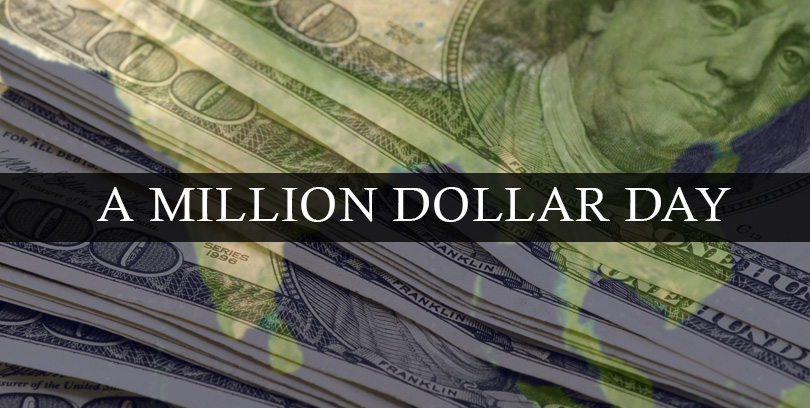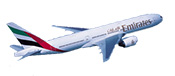 As I was reflecting on things this New Year's eve (2015), last New Year's Eve (2014) came up in my thoughts. For me it's hard to forget last New Year's eve, I was travelling off to India and it was the first year I didn't monitor the Gospel for Asia website I used to manage. Every year in the past our web team used to closely monitor the website on December 31st, it happened to be the largest giving day of the year. We needed to keep close check on technical matters because there was so much traffic and so many things needed to stay up and running for donations.
Optimization and Results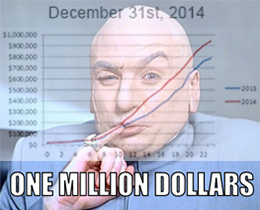 Every year we would optimize and test many areas of the website, we would weigh analytics reports and make changes as necessary. The huge volumes of traffic towards year end would help us validate testing. December 31st, 2014 was a stellar day for the ministry of Gospel for Asia, it brought in approximately one million dollars in one day. I was amazed, it was something we in the web department were always hoping and praying for. It wasn't like we were taking credit for it, we were keenly aware that much of the traffic was due to advertising efforts and all the hard work of other departments, yet it was amazing to see approximately one million dollars come in on one day through the website.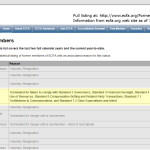 When I was thinking about the million dollar day this year, I was also struck by another thought, Gospel for Asia's termination from ECFA membership (Evangelical Council on Financial Accountability).
Much like the soldier who is in a war and realizes that he is a cog in a wheel,

I was wondering what I had been a part of at GFA? I felt like a cog now, a used cog. It was actually a disturbing thought, my mind has been cycling through thoughts like this …
Did all the money that was given to areas like widows and abandoned children actually make it to the work for widows and abandoned children?"
At this point I can only conclude that "God knows where it is". Based on the ECFA report (that Christianity Today reported on) areas that people thought funds were directed to weren't directed to those areas. I am only a messenger of these findings, read the report for yourself.
It breaks my heart reading the report, even if I was just a cog in a wheel. U.S. staff trusted leadership that the funds sent over to Asia were managed well, it's not like we knew the specifics of those funds once transferred. It is very saddening to have a trust broken, especially on this scale.
The Widows Mite
There were many small donations and many large donations that came through our system. I feel for the people who gave small gifts. Many giving out of the little they have, with a trust in GFA , these donors included kids doing projects through the mygfa.org website and older people living on pensions giving to the ministry. When I think of some of these people I think of the widow in the story in the Gospel of St.Luke: And He looked up and saw the rich putting their gifts into the treasury, and He saw also a certain poor widow putting in two mites. So He said, "Truly I say to you that this poor widow has put in more than all; for all these out of their abundance have put in offerings for God, but she out of her poverty put in all the livelihood that she had."
Where has all the Money Gone, Long Time Passing?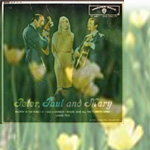 We see evidence of things GFA has done in Asia. The Lord knows we posted so many photographs and stories on the GFA web site over the years. Yet that evidence can cause breezes of questions if the Lord's work is not done in the Lord's way. The ends do not justify the means in His kingdom. I believe that people who gave, gave unto the Lord and He sees that. My hope and prayer is that all the money given to things like widows and abandoned children will be directed to actual widows and actual abandoned children.
I recall K.P. Yohannan sharing at so many, many prayer meetings time and time again about the thousands of children on the streets in India and about all the widows in India not being taken care of.
The Ever-Present Urgent Appeal from Gospel for Asia
One communication that remained consistent over the years I served at Gospel for Asia was the urgent nature of getting the funds for the here and now so that more souls do not perish without knowing Christ. In my mind I am having to process these two thoughts: 1) significant cash reserves juxtaposed to the 2) urgent message that brought in so many millions.
Why is money sitting around that was brought in on an urgent pretense?"
Things that Make You Go Hmmmm?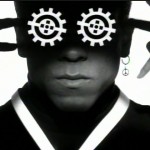 With so many children on the streets of Mumbai and Delhi I wonder why there are only two street children homes as part of Believers Church that I am aware of. I simply wrestle with the question in my mind, if it's not a matter of funding. The Christianity Today article cites the ECFA report showing significant cash reserves. I wonder with that much in cash reserves why there isn't more being done with the urgent need of the here and now as expressed by GFA.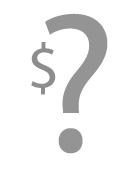 These are the types of questions that former staff and I wrestle with, especially as we look back to how much we labored at the office. With so much financial information revealed, it's like we were all sheltered from these realities, we didn't know about these significant cash reserves. The light has shown on matters which has now caused us to process and evaluate through many things in our hearts."
In terms of street children homes, it seemed to always be a matter of "getting a license" issue that prevented the establishing of more than the two I was aware of. It is understood that the process for obtaining a license is very different and difficult in India, but other ministries in India are able to get licenses. I wonder and wrestle with a thought … is it a concern about of church growth? Homes for street children may not be thought of as a vehicle for growth. It would be sad if that was the case. The Lord doesn't work like that. The Lord leaves the 99 sheep to go find the one that is lost. From man's perspective, that model may not sustain church growth, yet to the Lord that one lost sheep is valuable to Him. I believe the Lord has a different perspective on church growth.
After all, we are all that one lost sheep at one time or another.
My Heart Goes out to Widows and Abandoned Children
I can only hope that what donors over the years thought their gifts were going towards will go to those specific areas and things be made right. Though I'm not quite sure how retroactive corrections could be done, what is done is done.
For me, I have to wonder about the widows and abandoned children across India. Being in the web department and watching all the analytics, I saw what categories generated the most activity. I pray all the funds that were sent in specifically for them will go to them.
These questions tug at my heart:
Where will they find their next meal?
Where will they find shelter?
Where will they find hope?
Who will show them compassion?
Who will meet their very real needs today?
Who will share the love of Christ with them?
Who will go to those remote places and be the hands and feet of Jesus to them?
Looking Ahead and Looking to Wisdom
The new year for me involves looking back to learn from the past and to set my sights even more so on the Living Word, Jesus. Only Christ can help me resolve these dissonant thoughts and questions in my heart and mind. A million dollar day does not look so appealing as it did a year ago. It is tarnished and spent.
Many More Than Me
These questions I wrestle with are not just my own, the questions are raised by many former staff I served alongside with. Consider how one might feel if you served for say over 5, 15, 25 years and you now just found out all this financial information as reported by places like Christianity Today and others. Of the 50+ staff that left in 2015, and other former staff, we are processing through how this could all be. I pray for wisdom and comfort for us all who are pondering and reeling in the years.
Faithful and True
As I grow more in love with the Faithful and True One, many other things in this world continue to lose their pull. The guidepost of His love and truth has once again set me free from the tangles of this world that try to take us captive. I can't say dissonant thoughts still don't pass through my heart and mind about the past, but He has provided the healing balm of Truth. His Truth is like His Love, real.
from Saint Matthew:
But seek first the kingdom of God and His righteousness, and all these things shall be added to you.