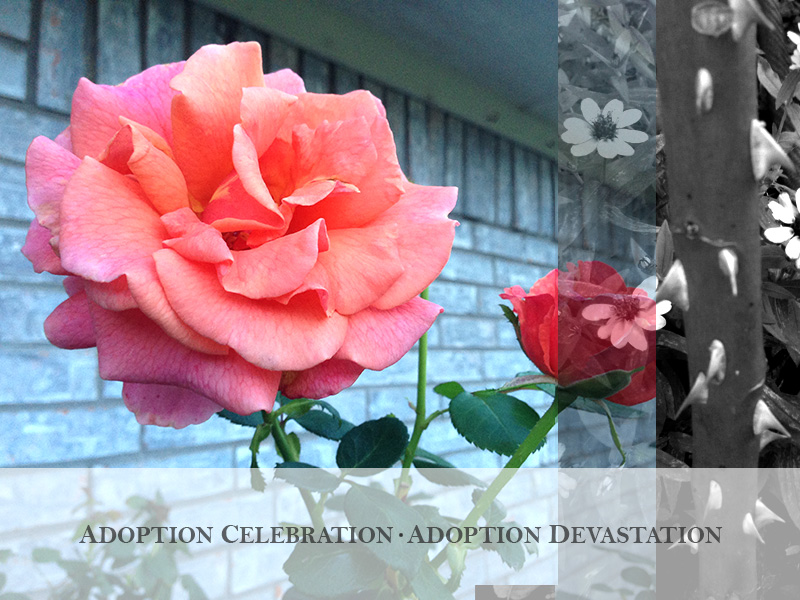 We are an infertile couple, there, it's out of the way. For a couple who desires to have children, this presents a unique set of hardships in itself. Yet in this hardship God provides a way of restoration. Adoption has been that restoration and blessing in our life.
We have a mini-united nations in our house, daughters from India and China. You could say we have a heart for Asia, which is why part of this story is so painful and part of it is full of joy. Two story lines are woven in this writing, one from 2008 and one from 2014.
Adoption is God's Way
Sprinkled throughout scripture we see the Lord working in adoption, in fact we are all adopted sons and daughters of the King, when we hand our lives over to His grace, mercy, love and forgiveness.
Some people are caught up in their man-made cultures and strong sense of nationalism, yet God breaks all those things and shows us a deeper truth. *See Galatians 4:3-7
The Miracle of 2008
We had come to serve at the ministry of Gospel for Asia in 2003 knowing that adoption may be difficult on an austerity budget. We put adoption on the Lord's altar. Through the years of 2004-2006 the Lord would occasionally bring adoption to mind, I would pray and seek the Lord in this. In fact the Lord really impressed upon my heart China. I kept wondering how this would be possible.
Through a series of perfectly timed gifts and a special Christmas gift from a stranger, our China adoption moved forward. The rest of the story is a story that could be a book, so this version is immensely shortened.
One Very Strange Incident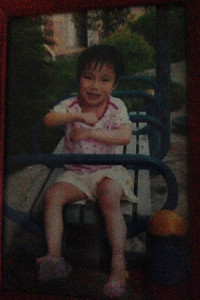 We had received our child assignment, a wonderful daughter of China almost six years old. We were so excited. We got mixed feedback from folks at the ministry, a few were happy for us, in others you could sense this thought of "is this adoption going to take away your ability to serve at the ministry?" One evening my wife showed the photo of our dear assigned daughter to our president KP Yohannan, his immediate response was "Why would you want to do that?" My wife was shocked and KP turned and walked away quickly, realizing he had spoken what he thought.
When we brought our daughter home, she really took a liking to KP Yohannan, at prayer meetings she would go up and give him a hug and for a season he seemed to be genuinely reciprocal in those special times at prayer meetings. In the years to follow our daughter was a huge blessing in our lives, she seemed to actually do just the opposite of what people thought she might do. Our life was invigorated and we continued to serve whole heartedly at Gospel for Asia the next six years leading up to 2014.
Another Adoption, The Preparation
We sensed the Lord had another adoption in mind, this time we prayed for over two years and looked earnestly into adoption through the foster system. We had gone through much adoption training to help with the special attention adoptive kids need, so we knew what we were going into.
We started to think about selling our two bedroom house in order to be able to accommodate another child. Right about the same time the ministry started to talk about the big move to a campus. The Lord had led leadership to buy a big piece of property and we would eventually all be moving to the campus. This put a small wrench in our plans, it would be awkward to sell our house, buy another house all to eventually move in about two years to the campus. So, we put things on hold.
Adoption Training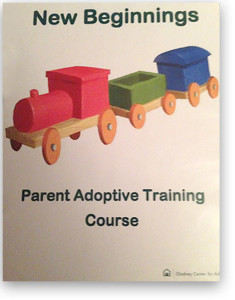 We took more special adoption training and we also started our official training at Gladney Center for Adoption in Fort Worth. The program is called New Beginnings. It was a commitment of time and some money to do this. Things were moving along with the new campus and the target date to move was Spring of 2014.
As GFA leadership made preparations for this big move, we made sure to keep key leaders informed of our plans. I specifically informed David Carroll about our adoption plans and also kept Stephen Schaphorst informed for housing. You see, as we prepared to move to the campus there were different size houses built to accommodate family size. I made Stephen aware that the reason were requested a larger house was for our adoption process, with rooms enough to accomodate a male child.
As I mentioned, we had put off getting another house two years ago, so now was the time to have the house with extra rooms than we currently needed. I even asked other leaders in the ministry for reference letters, planning for an adoption takes a lot of work, time, sweat and most of all … paperwork.
The Big Move
Well it was July 4th and we had rented a truck and moved into our new house on the campus in Wills Point. Lots of staff helped everyone move. In fact every weekend there was a signup sheet to help out different families moved from the Carrollton area to Wills Point. I must say, the staff was wonderful, we all poured out and helped one another.
A couple weeks into this moving process I was helping another staff family move. After we unloaded their truck I was approached by KP Yohannan. It was out of the blue and I wasn't sure what he was going to talk about. With KP, random conversations could take on almost any direction.
KP started off by saying something like "I heard a rumor you were adopting again". I responded in my head "well, this really isn't a rumor as I've pretty much kept leadership in loop, even though I didn't really have to." KP went on to say stuff like, "I really can't tell you what to do, but I don't think adopting is a good idea for you." It was cacophonous chatter and I really was taken off guard, here I just helped someone unload a truck with all their house stuff and KP is warning me of the dangers of adoption. I tried to respond by saying we had prayed about this for close to three years and I also mentioned what a blessing our China daughter was, in that she really invigorated our family and she became a part of the ministry. Even at her young age she helped in the kitchen and I know she brought joy to many on staff. But I think it all fell on deaf ears. KP's demeanor was dour, not the happy hamburger and fries guy that he sometimes appears to be. I was rather shocked, you have to realize that this is the president of Gospel for Asia, KP is also the Metropolitan of Believers Church in India, overseeing two million believers in Asia and also overseeing the GFA USA office and sitting on the boards of the US office, and apparently other boards around the globe. It was a big deal to me when this person in this position that you served with for 12 years says something like this to you.
I Walked In A Daze
I went home to our new house on campus thinking "why did I bother moving into a larger house?". It was in essence a waste. My thoughts were swirling, "how could I bring a child into this environment when the president of our Religious Order is so down on me adopting. I shared this with my wife. We went into a six month tailspin of depression, sadness, confusion, countless hours of tears, countless hours of wondering what was going on, countless hours of banging our heads against the proverbial wall, arguing and hugging and crying. It was a dark time.
This kind of thing is not a simple matter of hurting your feelings, it's a deeper matter of wounding your soul when you have invested so much life into the adoption process. This is on top of an already challenging and personal matter of growing your family and opening up to the child the Lord may have for you. Would another child really take away from the ministry? It would seem that other people got pregnant and had more kids, I guess there is no room in some people's mind for another way of family growth.
A Realization
After this period of time we both had a realization of sorts in our own way. I'm sure my wife would tell the story a little different than I would, but we both came to the same conclusion. Do we care so much about KP Yohannan's opinion that it could possibly usurp what the Lord had?
A Shocking Thought
It would be an abomination to put any man's opinion above God's plan. It would be like taking the Lord's Holy name in vain and substituting it for something far less and significantly insignificant. One would have to have a defiled heart to put any man above God in any way, shape or form, regardless of any anointing. We realized the way that KP made decisions for every single part of the ministry had crept over into our life. Was he seriously trying to effect this decision? Didn't he realize we had prayed about this for close to three years and went through training and had gotten all our documents in order? Hadn't we been walking with the Lord for years and years and sacrificed everything to come to GFA, wouldn't that mean we took our walk with Christ seriously? And you might be able to trust us a little in this type of family decision. Not to mention our service record with the ministry. The web department that I led, ran rather smoothly, and the donation machine that is was brought in millions each year for the ministry.
The Turning Point
In a way, this was the turning point for us. We had always thought we would be serving at Gospel for Asia till' the Lord returned, we poured everything into this ministry leaving family, friends, jobs and a great church home.
We now realized that we had allowed KP to become an idol, and KP had taken his authority way too far. He extended his authority into places the Lord never intended. It seemed his senior leaders became so accustomed to his decisions in their lives that they could no longer discern between God given authority, true submission to the Lord Jesus and the reality that there is only one mediator between God and man, that being the Lord Jesus.
We realized that senior leadership, after being under KP for 20+ years, had forgotten how to make their own decisions and opted for KP to in essence, think for them. We did not want that to happen to us. We announced our departure in June 2015, and interestly enough we moved out on July 4th weekend, one year after we had moved in.
Other Things That Cropped Up
Ultimately we sought the Lord and the Lord was moving us on. Regardless of this incident with KP, it was simply the Lord moving us on. Funny timing though, so many other things had started to come to light about the ministry that even if we didn't sense the Lord moving us on, it would have been time to move. There was money smuggling going on, giving School of Discipleship students sealed envelopes of cash to take to India. There was a big lie about a 19 million dollar anonymous gift that was actually a transfer of funds from India, never an anonymous gift. And to top it off, more spin from leaders about other staff and other incidents than you could hardly stomach without throwing up. The months of February through May of 2015 at Gospel for Asia were the sickest months I ever experienced at GFA, in terms of seeing the ministry you loved fail at upholding its core value of integrity, from the top down.
Since the time of our departure Gospel for Asia was kicked out of the ECFA (Evangelical Council for Financial Accountability) after being a charter member for 36 years. They were terminated with an unusually high number of transgressions, 5 out of a possible 7. You can read the article Christianity Today wrote about this termination of membership.
Restoration
Who knows where those people stand before the Lord, who knows if their hearts will ever be restored or if they will ever see the light that adoption is from the Lord, though it may be inconvenient to one's cultural norm and nationalistic pride.
We will walk in His restoration and His plan for our lives.
True religion says to care for the widow and the orphan.
Our hope is to walk in that scripture with something more than a donation to a cause, but with a pouring out of our lives to those whom the Lord desires to have a home of their own, just like He did for us when He welcomed us into His family.
Galatians 4:3-7
*In the same way we also, when we were children, were enslaved to the elementary principles of the world. But when the fullness of time had come, God sent forth his Son, born of woman, born under the law, to redeem those who were under the law, so that we might receive adoption as sons. And because you are sons, God has sent the Spirit of his Son into our hearts, crying, "Abba! Father!" So you are no longer a slave, but a son, and if a son, then an heir through God.