I had the pleasure of recording this Billy Joel song for my wife, to celebrate our 25th.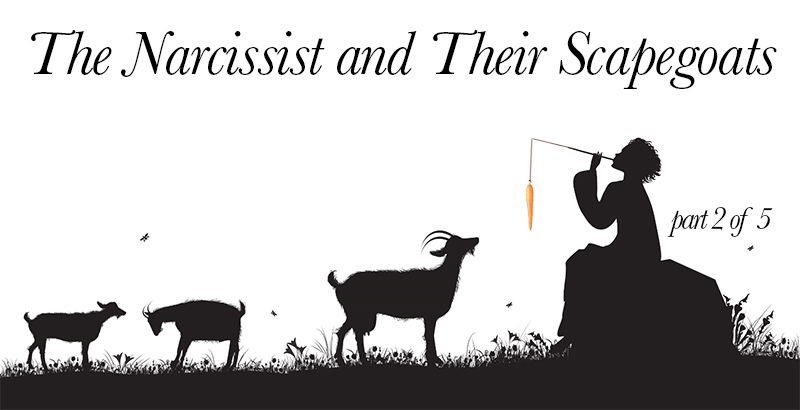 Pt.2 of The Narcissist and Their Scapegoats


This is about the damage to the body of Christ the controlling spirit of a narcissist can have. As when one member of the body suffers from the narcissist, others can suffer.
Our Outlook
What if our outlook was directed by Christ? What if our actions were guided by the Holy Spirit? There always seems to be a wonderful fingerprint on a life that is abandoned to the Spirit. There is a freedom, there is a deeper joy.
But …
The comparative fingerprint of a narcissist can be similar to that of a godly life. The outward appearance might be like an angel of light, but the empty hole inside the narcissist heart is never filled. The false light the narcissist emits might glimmer for a time to the eye that is not perceptive, but if one is seeking to allow the Holy Spirit to guide you, the eternal light of the Son of God will allow you to see the shallow light of deception that the narcissist wields.
The Need for Control
There seems to be the need for ongoing control to fill the deep void of a narcissist. Beyond the bad taste this type of character leaves, there is a pity of sorts for one who has this chasm of a heart. The control is acted out in many ways. Emotional control, spiritual control and even physical control.
The Pied Piper of False Promises
Once upon a time I knew a man who made many promises. They dangled a carrot to lead one on, to try and make you follow.

For reasons of control
To the trusting soul
The intentions of the piper
might seem good and light
but the real intent is dark
like gray, like night

Out of the empty hole
To the trusting soul
The intentions of the piper
might seem good within
but the real intent is dark
like death, like sin


The Musical Dangling Carrot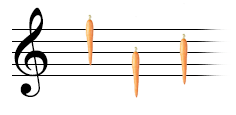 What I witnessed many times over was a promise of something that has much sway. The promise revolved around music and worship.
There are deep emotional currents for those who love music and play music, that current goes even deeper when woven into worship."
One who is wise to the power that music holds in certain individuals would use this to entice many into their web. I witnessed it time and time again, with young ladies and young men, and I'm sure it continues today. After getting to know that individual promises are made to the individual…
"You will be a leader, you will be over a generation, you will lead many in worship"
Then the promises become the dangling carrots of control, never fulfilled.
I pray that those will see past the true intent of control and cut the cord of the narcissist.
Catering Different Types of Carrots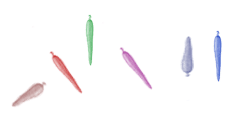 Get to know the person, find out their hopes and dreams and start making promises and dangle that carrot."
The carrots could be anything from the promise of a position of leadership, special trips, special roles and the list goes on. It is quite crafty that the narcissist is able to spin the web of false promises to so many and in so many different ways.
Pulling the Rug
Another warped talent of the narcissist is to fulfill a promise temporarily, then pull the rug out and hand over the promise to another. Often this is done with no explanation.
The narcissist achieves much with this:
they throw a person completely off by pulling the rug out from under them
they usually do this publically without explanation to cause tension amongst peers
they bring another into a temporal position of leadership, and catch them in a web
Others
Each person who is trapped in a web of control of a narcissist is now limited on what the one shackled can do for others. When blinded in a prison, you might think you are helping the world, only to find you are painting the wall of a prison cell over and over. Each time you paint you think there is something new, but it is the same gray wall that seems to suck the natural light from the cell.
Others are in need of you. Like the Good Samaritan who helped the person injured on the side of the road, you are needed to bring hope. (read St. Luke Ch.10)
You can go out and love your neighbor as yourself – as the true call of Christ echoes in all of heaven. Or you can stay trapped in the clutches of a narcissist.
A Rotting Carrot
When the cord is cut, you see the carrot for what it is – rotting and dead.


Seasons of Control
Depending on how tightly the narcissist holds onto control will determine their fate.
May the light and life of Christ shine upon those in the clutches of such a one.
The Downfall
How many broken promises can one experience before the eyes are open to the method of the dangling carrot?
How many years must one stay entangled in the web of the controlling spirit of a narcissist?
Joy When an Unhealthy Cord is Cut
It is such a blessing to see the life and light of those who have moved on and no longer are in the control of the narcissist. With each passing day, each life is amplified with the joy of Christ, infused with the Holy Spirit to go out into all the world and love your neighbor as yourself, and most of all to love the Lord your God with all your heart and with all your soul and with all your mind and with all your strength.
Amen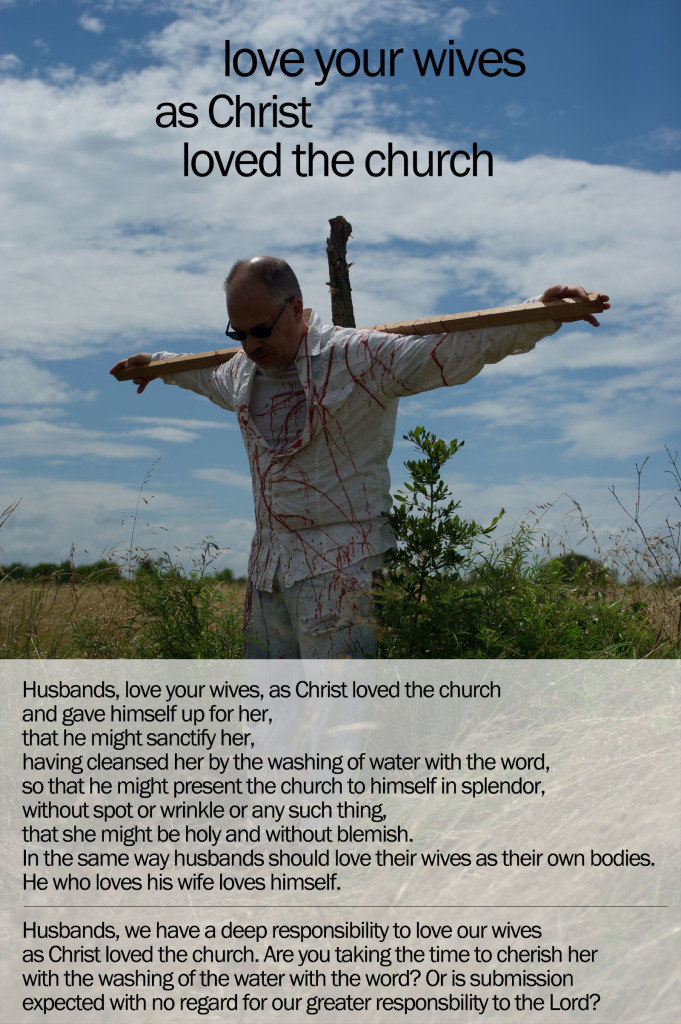 Love Your Wives
This past July we celebrated our 24th anniversary, what a joy! Yet with that joy is a deep tragedy that is painful beyond words.
I wrote a post last July (called Marriage Covenant) in honor of our 23rd anniversary, and a quote from that post rings true:
One thing that has kept us together over the years has been being able to come to that place and be open with one another, sometimes that openess is raw and hurts."
The Harder Road of Grace
As we love each other in our marriages, it can be a harder road of grace. You often come face to face with your faults and short comings as a human, and you have to continually dig deep into His love to guide you through these things. In the deeper vow we have made to one another, the model to keep your eyes on is Christ and the church. The moment anything else takes that place, that is when things slide away from truth. The truth can be very painful as we wrestle with ourselves, yet Christ calls us to be the light and the salt. Christ will also shine His light and place salt into our dark places, and we can choose to walk forward with Him, or retreat.
It's in the steps we walk forward with Him by His Spirit that He grows us in marriage, a continued reflection of Christ and the church."
I have failed along the way, and we have had to grow alot over 24 years, yet every time we fail, we choose to come together again and face the reality of our selfs, together.
Humbleness, showing up and humility can take a marriage a long way. Flowers, simple gestures of love and chocolate do not hurt either.
Everyone is Affected
We used to serve at an organization called Gospel for Asia, although we made many friends at the organization there was one couple in particular that were very special to us. The kind of special you do not find often in this lifetime. Though we weren't always together in the same location, it was as if it didn't matter.
We very much loved that couple and at the heart of the matter, we still love the individuals, yet something has changed.
When a covenant falls apart everyone in the circle is effected, we were and still are affected. It's sad that only one side of the story has been told so inaccurately, and the other side of the story has no voice at all. After all, why would you give voice to someone when you've already judged her unworthy of anything. It's easy within a gated community to shun and destroy character if you have the entire platform to willing ears under the mesmerizing spell of deceipt.
Some day the truth will be told about this, and to those wrapped up in the lie, they will keep the lie close to their deluded hearts. Others will allow truth in, and be amazed at what they allowed themselves to believe and they will be amazed at what was propagated from top down, in the name of control born out of the heart of darkness.
Reasons for a Broken Vow
It would be foolish to think one knows all the reasons why something fails, why a covenant fails or why a vow is broken, yet we do get glimpses into some of the reasons.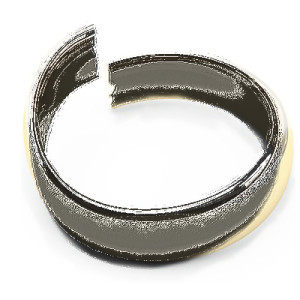 A Deeper Vow
I believe that the marriage covenant is something the Creator has ordained as an archetype of our relation to Christ. It's really quite beautiful, though corrupted in this world. I have had the blessing of so many simple yet beautiful moments with my love. Those are the ones I cherish the most, the simple ones that can't be bought or sold.
In light of a marriage covenant before the Creator, it is the deeper vow, nothing else really compares.
Celebration and Tears
So as we celebrated our 25th, the tears joined in with the joy. Tears of sorrow for a couple lost in a tragic sea. Joy in running our race with endurance, together.
Praying for These Things
As we pray for friends and pray against staged productions of deceit, I am deeply saddened by what I have seen take place, things that others wouldn't have a clue about.
Our hope and desire is that there will be healing which often comes through truthfulness. The deceit I have seen in and around these things for the past couple years unnerves me, the public deceit unnerves me and most of all the lies perpetuated to many of the unwitting unnerve me. It seems that those who take part in the staged deceit will only further crumble into deeper delusion.
Lord have mercy."
Love Your Wives as Christ loved the Church
A section of scripture that doesn't seem to get enough play, but here it is in plain sight. Can we take this to heart? It seems the tallest order of sacrifice is on us.
Husbands, love your wives, as Christ loved the church and gave himself up for her, that he might sanctify her, having cleansed her by the washing of water with the word, so that he might present the church to himself in splendor, without spot or wrinkle or any such thing, that she might be holy and without blemish. In the same way husbands should love their wives as their own bodies. He who loves his wife loves himself. For no one ever hated his own flesh, but nourishes and cherishes it, just as Christ does the church, because we are members of his body. "Therefore a man shall leave his father and mother and hold fast to his wife, and the two shall become one flesh." This mystery is profound, and I am saying that it refers to Christ and the church. However, let each one of you love his wife as himself, and let the wife see that she respects her husband.
Preeminent Vow
May our vows ring true, to who we made them to, first.
---
Here is another article on marriage that was insightful called:
17 Reflections on 17 Years of Marriage