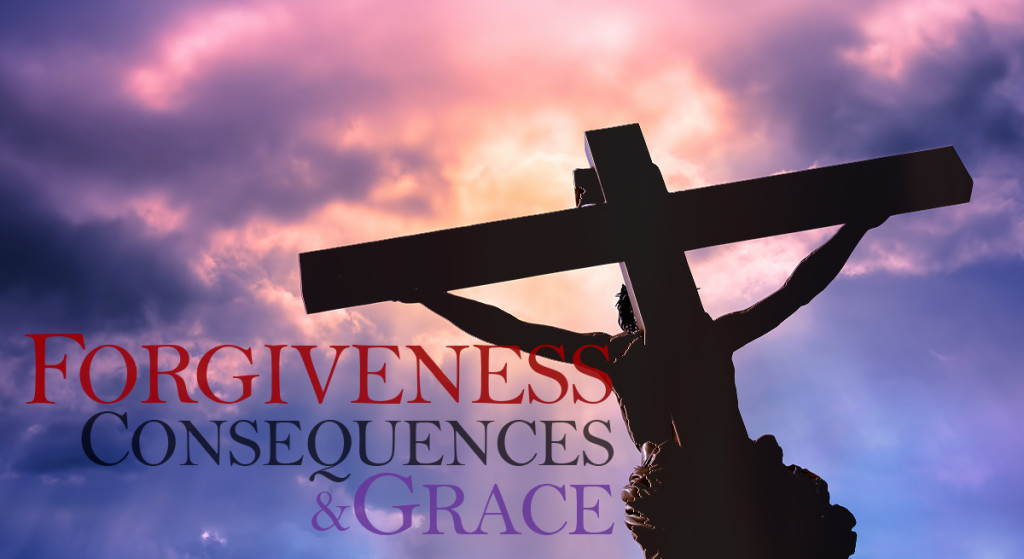 Recently I was involved in a Facebook conversation. A friend of mine made a comment that went something like this "I have forgiven them, I just can't stand with them with these issues unresolved." When I then commented on this and agreed with this statement, it made me realize that there are many who will either not believe you, or keep you in a box of their choosing in order to fit their narrative.
As for me I have forgiven a particular group of people, in this case it happens to be a group of senior leaders at a ministry I was at. As I am not sure who will be reading this, I served at the ministry called Gospel for Asia for twelve years.
Forgiveness is an act of the will, and the will can function regardless of the temperature of the heart."
-Corrie ten Boom
Context, Context, Context
Over the years at the ministry, I was in many, many meetings with senior leadership. As you can imagine a twelve-year expanse, there were countless meetings including small group meetings, one-on-one meetings, prayer meetings and the list goes on. Ultimately so many meetings they are too numerable to mention. As I served at this ministry and gave my all to come serve there, one develops a trust of those in authority, and with that trust, you believe what they say is true.
Silly Me
Remind me next time when I get involved in a global mission's organization to ask for a complete record of the overseas finances and specifically how finances are used and exactly what they are spent on, especially if people place credence in what they have designated a gift for relative to what the organization communicates about donations.
Money Makes GFA World Go Round
Up until the Spring of 2015 I thought everything was in order with the millions of dollars we raised as a ministry. It's not like I could check the books in India, and I believed the yearly reports we put out.
Web of Donations
I observed over the years that millions of dollars came in to the ministry. It was a steady increase every year. In my web world that I directed we built a rather robust web platform, we also grew the donation machine that is the Gospel for Asia web site. In my final year, as an example of what the web donation machine could do – the web site processed one million dollars in one day [Dec.31. 2014]. (See an article I wrote called "A Million Dollar Day")
I had a really great web team and we pushed the limits of web development. As a side-note, we had an incredibly gifted programer that was the brains behind the core code base.
Punches in the Gut of Trust
As we slowly started to find out about the financial issues, and it started to become clear how former staff were treated, (see Diaspora) the truth of these matters started to peel back the third coat of wallpaper that shrouded many falsehoods that came down from the top. Following this period of time there was the loss of membership in the ECFA and all that revealed, the loss of NRB membership, the loss of CFC membership to name a few.
When we learned about the *supposed gifts that were loans that were gifts, but not really, and the School of Discipleship students taking cash to India and a host of other unseemly things that didn't jive with integrity in the Christian walk, you could say it was like a bunch of punches in the gut.
So this is what was happening with donor dollars all these years? Not to mention, so this is how you treat staff in certain circles with the testimonies available at GFA Diaspora. See a list of articles below on Gospel for Asia about loss of ECFA membership and a host of other things.
*This supposed gift refers to the $20 million dollar transfer of funds from India to the US to help pay for GFA campus in Wills Point, that would be $20 million dollars of donor money that was "intended" for the field.
Empty Houses, Kaufmann County Tax Break
The GFA campus currently has a lot of empty houses after about 60+ staff left over 2015-2016, even though the property is tax free in Kaufmann county. We are all still waiting for that accredited School of Discipleship. Remember all the prayer meetings we prayed for no taxes on the property. Thanks Kaufmann County.
Skip to Forgiveness
I'll save you the sorry, sad story of reeling in the emotional roller coaster of finally realizing you just spent the last twelve years in a cult-like, super-duper-authority figure environment complete with nepotism and lots of facts omitted as a way of life. Too bad the book "Smart Trust" didn't come out sooner – yikes!
I have forgiven them, I just can't stand with them with these issues unresolved."
Forgiveness Means Nothing to the Deluded
So I move on with life, I can forgive this group of people and still not agree with them. I can still speak the reality of financial dealings of organizations and yet walk in Christ. They may not believe me, that I have forgiven them, that's their problem.
As one forgives them, it is a blanket forgiveness of lies, lies of ommission and a host of other abuses relegated to the spiritual realm. In all these things, if no one claims responsibility for a particular "wrong doing", you can't actually "go to a brother" and dialogue with an individual if no one has taken full responsibility. I am thankful for the Lord's forgiveness and grace in all these matters, yet consequences remain.
It would be wonderful if individuals took responsibility for the offenses, but these things are shrouded in a cloak of many people, so the issue you deal with is … "who to go to?" Thus, a blanket of forgiveness. The Lord clearly knows the motive of the heart and He will address things individually. Or the law will eventually find them out.
Because of Their Particular Delusion
Because of their particular delusion, they hold fast to convenient lies towards former staff like "they are bitter, or they speak an evil report". It's a joke – since when was maintaining a walk of integrity and keeping financials matters clear and standing up for those who are falsely shunned considered evil?
We are free in Christ and I am covered by the blood of the Lamb.
The spiritual bondage is broken."
King David and Consequences
One very clear truth we see in life time and time again is, we can be forgiven, yet our actions can lead to very clear consequences that still happen. Read for yourself the story of King David, after he had an affair with Bathsheba and had her husband killed, he humbled himself and asked forgiveness. Guess what, his child was taken away. Consequences. I've heard testimony after testimony of people who committed a crime, were put in jail, came to know the Lord, were forgiven – yet they still had consequences.
Whatever the outcome of our actions here on earth, it is clear that the Lord knows what we do. And sometimes the Lord uses people like the police, judges and justice systems to address our actions which can give us consequences – like getting a speeding ticket.
We can ask for forgiveness, yet still live with consequences. This is often overlooked by those involved in this situation.
Addictive Qualities, The Drug Addict
An analogy I've thought of is, what if someone was addicted to drugs and stole money from me? I could forgive them for stealing money, and I could offer help. But what if they did not want help, and you suspected they were going to steal more money, wouldn't you tell someone?
The goal of telling someone is for the addicts own good, they could spiral into drugs to the point of death. Wouldn't you want to try and help them?
A Convenient Assessment
Sadly, there is a convenient assessment conjured up by the deluded. They will often fall into the ditch of the same old same old narrative. Anyone who speaks anything about Gospel for Asia that doesn't fit their narrative can be heard echoing the same old lines … "they are bitter, they give an evil report, they cannot forgive". [hyperbole alert]
What a load of dung.
The Dung Heap
This deluded narrative has been repeated so often, the deluded manage to just put everyone in one category … it's so convenient, it even "sounds spiritual". It is a sickly false humility that makes me want to throw up when I think about it.
[hyperbole alert]
Sometimes I want to hurl upon thinking about the false humility and lies of omission that were spoken to large groups of staff. So much for authority used wisely.
Authority Deformed, A Gifting Warped
The Lord can give us gifts and positions, and we have the free will to abuse and deform them. Welcome to mankind and the warping that can occur in any church or movement. I'm a little wiser now having lived through this. Thank the Lord He opened my eyes to this.
I pray many more will see the light!"
Moving Forward
At times it can be depressing looking back, other times I leap for joy that the Lord brought me through it. I love to fellowship with other believers that are truthful, and are walking in Christ. The Lord in His Grace and Kindness has given me the ability to forgive them. What a relief, no longer holding onto this. I will still speak as I am lead to speak, this situation is very different as it involves a whole organization that has tens of thousands of donors that has collected hundreds of millions over the years.
To Forgive or Not to Forgive? Never a Question!
For if you forgive others their trespasses, your heavenly Father will also forgive you, but if you do not forgive others their trespasses, neither will your Father forgive your trespasses. Matthew 6:14
Grace, Amazing, Grace
As we read how Jesus lived, we see grace in His actions, He is our model, our True Shepherd. Jesus is the one we can trust and look to for true discipleship. As we model Him, we seek to extend grace as He extended grace.
There are many, many excellent scriptures to read through on grace, I've listed a few below. One thing is clear, truth and grace live together perfectly in Christ. The truth is never compromised, and I would never want it to be – as Christ is the way, the truth and the life. (See versus on grace below).
Amen
T.Sluberski
Inspirations
As over 60 staff and students have left GFA in 2015-2016, many of them have struggled and written of their struggles. I am thankful for them, their voice, their heart and their love.
I am also thankful for the many saints who have gone before us and told of their struggles and how the Lord gave them strength and lifted them up along the way.
Corrie ten Boom is an inspiration to me, her testimony is awesome and I am thankful to the Lord for her life and story. If you have never read The Hiding Place be Corrie ten Boom, I strongly recommend it.
A quote from The Hiding Place:
Forgiveness is the key that unlocks the door of resentment and the handcuffs of hatred. It is a power that breaks the chains of bitterness and the shackles of selfishness."
Corrie ten Boom, The Hiding Place
The Hiding Place available on Amazon
Article: 10 Quotes from the Author of The Hiding Place
Grace in Scripture:
The Word became flesh and made his dwelling among us. We have seen his glory, the glory of the one and only Son, who came from the Father, full of grace and truth. John 1:14
This story of the woman caught in adultery is amazing, it displays the amazing grace Jesus lived, please read the whole chapter yourself. Here is an excerpt:
Jesus stood up and said to her, "Woman, where are they? Has no one condemned you?" She said, "No one, Lord." And Jesus said, "Neither do I condemn you; go, and from now on sin no more." John 8
The Word became flesh and made his dwelling among us. We have seen his glory, the glory of the one and only Son, who came from the Father, full of grace and truth. John 1:14
For sin shall no longer be your master, because you are not under the law, but under grace. Romans 6:14
---
Announcement:
As of the new year of 2017, we have decided to join GFA Diaspora, up unto this point, we have been flying solo. I have thus updated my
previous post
to reflect the new era. Even though GFA tends to clump all former-staff as Diaspora and other terminology, we are all unique creations in our walk with Christ.
---
A Brief Listing of Some Key Articles about Gospel for Asia
Christianity Today: Report Details Why Gospel for Asia Lost ECFA Membership
Patheos: What Termination from ECFA Means for Gospel for Asia
Full Report – Evangelical Council for Financial Accountability (ECFA)
CrossWalk: Gospel for Asia's cash reserves under scrutiny
Patheos: GFA Banned from Combined Federal Campaign
World Magazine: Gospel for Asia sued for fraud
GFA Diaspora: Website of concerns as voiced by former GFA Staff.
Christianity Today: Lawsuit Claims Gospel for Asia Misused Most Donations to 10/40 Window
The Star: Gospel for Asia charity facing allegations of fraud totalling nearly $94 million