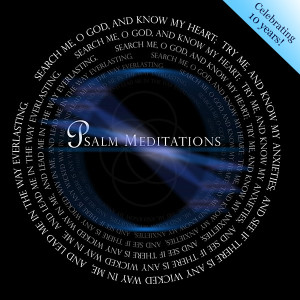 Psalm Meditations blends eastern musical stylings with the psalms."
I released this music project way back in 2006. I am joined by my wonderful wife, she reads portions of the psalms throughout the recordings.
The Psalms are a gift for us all to learn through, the expressions and the messages contained in each Psalm are timeless, as God is not restricted to the thing we call time.
In celebration of the 10th year of Psalm Meditations you can request free downloadable mp3s of these psalms! Signup for my email newsletter and I will send you access to the mp3 files.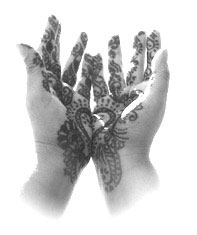 Listen to the Psalms covered in this project.
Blending Instruments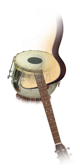 On this Psalm project instruments like the sitar, tampura and tabla are melded with the acoustic guitar, djembe and keyboards to create a new fusion of psalm music.
Inspiration

I've often wondered what King David sounded like as he poured his heart out to the Lord, I suspect the musical style would be closer to what we know as middle-eastern music, than say the three-chord wonders of american pop music and some western worship songs. Psalm Meditations blends eastern musical stylings with the psalms.
The inspiration for this project came from the Psalms themselves. Imagining what King David might have sounded like, with his lyre, or harp can be an interesting study. During the time of King David there were no recordings and it was an audience of One. This project brought a new light to the role of music for me, more importantly worship and the devotional life.
May you be blessed enjoying these Psalms in a new light, with unique instrumentation and a mid-eastern musical influence.
The Righteous Cry Out (Psalm 34:17)
Have Mercy Upon Me (Psalm 51)
Bow Down Your Ear (Psalm 86)
Teach Us To Meditate (Psalm 90:12)
Search Me O God (Psalm 139)
Be Merciful (Psalm 56,57)
You Are My Refuge (Psalm 91)
The Lord Is Near (Psalm 34:18)