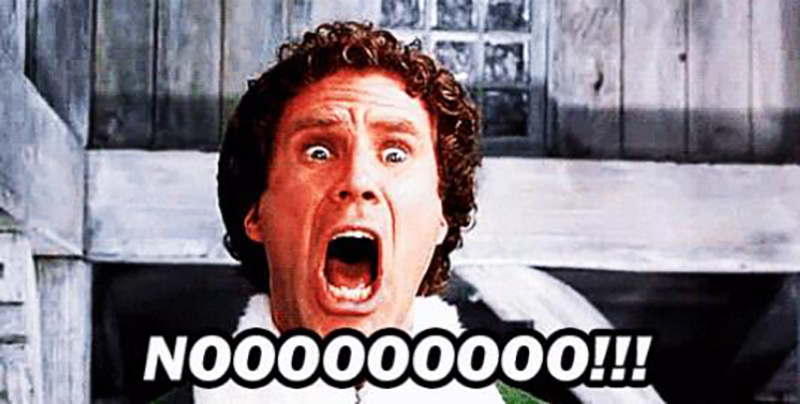 Article updated January 2017, originally published in 2015 (See below)
"Humor is one of the best ingredients of survival."
– Aung San Suu Kyi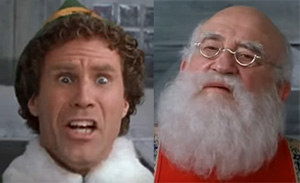 The picture above is from the movie Elf, it's when Buddy the Elf (played by Will Ferrell) finds out from Santa (played by Ed Asner) that Buddy's dad is on the naughty list. Here's the one-minute clip, it's very funny and helps with the context of this "humorous" post.
One of the saddest things I recently heard, as shared from a Gospel for Asia morning prayer meeting on 11/13/2015 was … apparently I was called out by name and the *senior leader said "guard your heart from Tom", he and others are "just trashing Gospel for Asia". It is interesting how I went from being a part of a family for twelve years to being someone you had to "guard your heart from". This was said because there was a wedding coming up on 11/14/2015 at the campus, and they wanted current staff to be prepared for … wait for it … "certain former staff" who would possibly be on campus at the wedding. One current staffer said the leader prefaced the warning with the statement "even though you are mature adults". Yikes, really? Sounds more like something I would say to an 8 year old … "even though you are a mature young man, look both ways before you cross the street" … oh wait, you are 35 years old.
*If the senior leader would like to contact me and clarify these statements, feel free.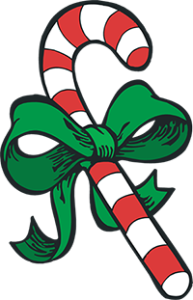 I've made the GFA naughty list.
This was confirmed by at minimum three current staff. [you know who you are, but do they?] Sadly those staff who mentioned this will now probably be sought out and cornered in a room for interrogation of some sort. I wish I were joking, it's happened before, you are called into a room with a senior leader and the questions begin, trying to find out "where you stand". They are watching staff all too closely, can we say this is somewhat "paranoid" behavior. What an environment for ministry, I would imagine this is why so many staff left in 2015, I guess it's over 40 60 now. Have the cameras and microphones been installed yet?
---
Take a little music break.

---
Weddings and Shunnings
It's funny how this stuff comes up right before weddings on campus. Like when we were uninvited two days before my former co-workers wedding that was to take place on Oct.10. 2015. You can read more about that situation here. This former co-worker in the web department was absolutely a delight to work with, he served in my department in the U.S. GFA office for a season and then he went on to serve for the web department in India, for Believers Church, building things like the child sponsorship model for web we had built for the U.S website.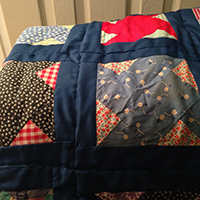 It's ironic that over the twelve years my wife made numerous quilts for newlyweds, out of a love for them and the building of this GFA community. But now it's "guard your hearts" from these sinners and addicts. Oh wait, the sinners and addicts was from another letter about former staff. My wife ended up having to ship the quilt she made for the bride and bridegroom. I mean, think of the distraction we would be on campus handing a quilt to the newlyweds, that would just be too much. (uhm, you have to insert a little sarcasm there for implied humor).


Differences and Handling Those with Differences
If I have differences with the ministry of Gospel for Asia, it doesn't mean that I am trashing the ministry.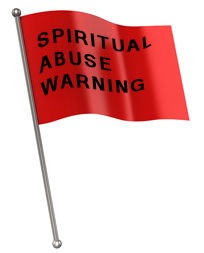 It is troubling that the default mode for GFA leadership is to "divorce" former staff if they state differences. One should not confuse having differences with someone versus trashing someone. That is like a red flag for spiritual authority gone bad, if people cannot express a different opinion about something, then what you are saying is that there is no room for the individual to think and grow in their personal walk in Christ.
The Not So Great Divorce
I always wondered why I felt like there was something odd when staff left over the years, especially when a number of staff left in 2004 and as other staff left over my 12 years. It wasn't so much a "they are moving on", but it was more of a "cutting all ties with them" mentality. This was different from the way churches I had been a part of handled brothers and sisters in Christ moving on.
My wife and I loved GFA so much that we left our family, church home, friends, jobs and community to come serve at Gospel for Asia. We left any savings willing to just trust the Lord for whatever He had. Are we so easily divorced because we now have differences with certain matters at hand with Gospel for Asia, like the reasons behind termination from the ECFA, and senior leadership decisions on certain matters?
Sharing the Love of Christ
Isn't the amazing, powerful, awesome love of Christ you talk about at GFA able to bridge the gap to keep dialogue open? Or is that just for those who don't ask the hard questions and look into matters in detail? Isn't the power of prayer that you talk about, when you pray for millions and millions of dollars, also applied to situations that involve reconciliation of brothers and sisters in Christ? Yet now it's "guard your heart" from those who sat in and participated in 100's of prayer meetings alongside other staff for years.
While on staff we gave money to the ministry too, it wasn't a whole lot, but we donated in finances along with the work of our hands. We gave towards the digging of a Jesus Well and various other donations over the twelve years. We were committed. I know of other staff who gave tens of thousands of dollars.
A Divorce Settlement
If you want to disassociate with former staff so completely, maybe you should just give us all that money back, if former staff are so prone to lead you to make statements about specific individuals by name like you did at the prayer meeting. If you follow the pattern of a divorce, then write up the documents and have a financial settlement with all the former staff you call out, as you just seem to desire divorce and pile us all into GFA Diaspora.
Obviously I am using hyperbole to show the ridiculous nature of things, but to many, it feels like you served up divorce papers in your spirit, but we are one body in Christ, and there is no divorce in His body. That is only relegated for those who blaspheme the Holy Spirit.
UPDATE: JANUARY 2017
We are not Members of GFA Diaspora
We are Members of GFA Diaspora
As of January 2017, after two years of thoughtful prayer and journey, we have decided to join the GFA Diaspora. Prior to January 2017 we were not members.
For the record, my wife and I are not members of GFA Diaspora.
Not every former staff person are members of GFA Diaspora. We love GFA Diaspora people just as we love current staff and all former staff just as scripture says to "love one another". Some former staff are just former staff, who simply go on living and telling their personal story of what their lives entailed in their past. It's called life. You would be skewing the truth if you stated that everyone who left GFA became a member and was effected by GFA Diaspora. GFA Diaspora is a group of brothers and sisters in Christ who happen to be former staff at Gospel for Asia.
Just as you are accused of conversions on the field, one shouldn't in turn accuse GFA Diaspora of conversions. I believe staff are leaving as the Lord directs them to.
Is not the body of Christ the place you would like to have that open dialogue to express differences and still love one another, as opposed to divorcing one another because we disagree? Doesn't biblical shunning have something to do with being in deep sin and not having a change in heart about that sin? I didn't think shunning had to do with divorcing someone over differences in opinion, but then if it was, that wouldn't be biblical shunning, it would just be plain old shunning, and the world does that everyday.
It is Better that my Name is in the Lamb's Book of Life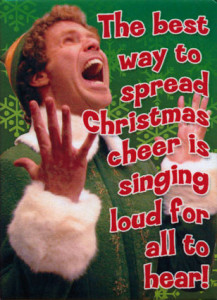 I made the Gospel for Asia naughty list .. but Jesus loves you and me and there's just nothing you can do about that.
P.S. Since the time of this writing, there are now certain former staff requested to stay off campus. Can you feel the love?
Article published in 2015