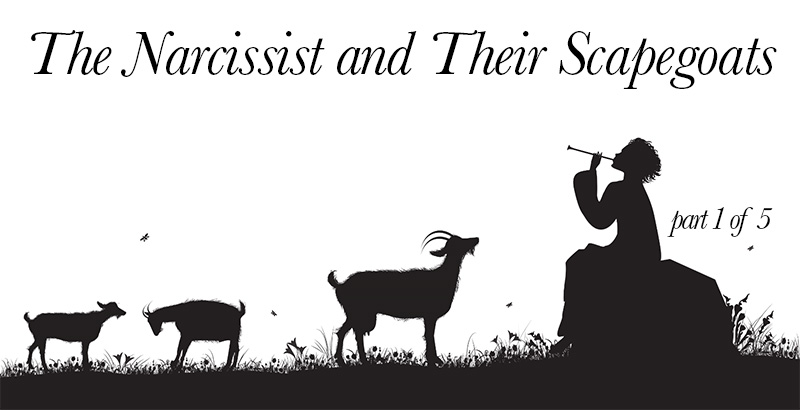 I've been thinking about the effects of narcissism within the body of Christ, there is much written on narcissistic leaders within the church. There are so many articles on the adverse outcomes of situations where a leader gains immense power and is also narcissistic. People are affected, not necessarily the good kind of "affect". This can be especially damaging within Christianity as so often scripture is slightly manipulated to uphold the warped view of a narcissist, to control and affect many.
Here is my exploration of narcissism based on personal experiences. This will be a multi-part writing, as there is much to cover. I hope this sharing of my experiences will help and empower others to be able to see narcissism for what it is, a personality disorder that may be untreated, you do not have to allow that speak into your life.
We typically do not willingly eat food that we know will make us sick, so why imbibe in the ill effects of a person with a narcissistic personality disorder that could make you emotionally or spiritually sick.
Narcissistic leaders are willing to sacrifice people on the altar of ego."
Over the course of this series I cite many articles on the topic and reflect on possible solutions. One excerpt from an article talks about five characteristics that exemplifies a narcissistic leader within Christianity. Here is the excerpt.
Most characteristically, the narcissistic leader lacks empathy. His chief concerns are their goals, mission and reputation. Narcissistic leaders are willing to sacrifice people on the altar of ego. Unfortunately, most of the time they don't even realize that there is a trail of emotionally damaged people in their wake. As a church leader, this is the most dangerous aspect of narcissism. God has called us to love one another. When we filter our lives through the lens of ego, we become blind to the spiritual need that demands our full attention. Taken from Church Leaders article.
Real Spiritual Gifts that Get Warped
One thing that I have noticed about a narcissistic leader is that they usually have a gift of some sort. They have been given a real gift from God, but like a highly talented musician who chooses to mangle a musical gift into discord, the God-given gift of a narcissist can be just as warped and perverted to create a kind of emotional or spiritual discord.
The gift might be charisma, or some other gift, maybe they are really good at speaking with persuasion or some attribute that can be used for good. For whatever reason, sin or pride or both, the gift gets warped, but it can still look kind of holy and good.
Not So Holy, Not So Good
The gift might appear to be strong, no matter the use, it usually is, yet the issue is with the heart of that person and how they use that gift. A narcissist seems to have a deep hole inside their heart that is never quite full and to compensate for the hole or vacuum they constantly fill it with more of their self. This is where things go horribly wrong, the selfish nature we all deal with as humans now starts to direct the gift.
If you can say the right words, and keep up appearances, the gift is active but it is no longer driven by a holy power, it becomes unholy, self-driven. Our depraved self will open the door to a darker side and many things can enter.
This becomes very problematic within churches and congregations. When a leader rises to power, the air of humility turns into the air of self-righteousness. Though appearances can be made to look good, a kind of false humility can be achieved. Now in a position of power, if there is no accountability, you are only surrounded by yes men and women, and the once God-given power and gift now is a warped version of something that was once holy and good.
The Scapegoats
The image of the narcissist must be maintained at all times, this is either carried out by the leader and his attitude or a core group of minions blinded by the leader. Often times the minions will become patterned after the leader and a circle of protection is created, in that no one can speak into the leader's life.
Emotional Ties and Relationships (Frequency Avoided)
A narcissist will have issue with creating meaningful, on-going relationships with people. Although ties are made, they are few and far between, with no real substance developed in the moments of contact with individuals. An example of what I mean by no real substance: In a marriage you typically live in a "day in and day out" relationship. A healthy frequency of times together forces you to address and live through the good things we bring to the relationship table and the not so good things. Time is invested into this relationship by each partner and you are challenged to grow through things in love.
The more frequently you are around someone, the more frequently that other person is exposed to the flaws. If the flaws of a narcissist are questioned all hell breaks loose, "how could anyone question me?" the narcissist says. In a marriage that is healthy, both partners can bring up things about the other that can serve to grow each person in their walk with Christ. If there is only a one-way form of communication, things tend to get off-balance and the Christ and His Bride marriage reflection becomes a blurred unholy mess.
Scapegoat #1 – How Dare You Question Me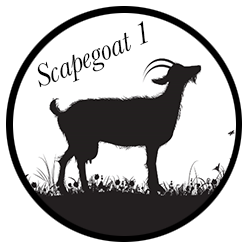 Question the Narcissist and you become a Scapegoat"
I have witnessed this many times, a person addresses and questions the narcissistic leader, not in a rebellious manner, yet everything is conveniently labeled "rebellious". With this set-up the leader can basically label anyone who questions them as rebellious. All manner of scripture is twisted to support this game.
These things can happen to the scapegoat:
They are yelled at is some way, either privately or in front of a group
At choice moments they are called out in a group setting to either diminish the person's character or … they are loaded up with a full serving of flattery from the pit of hell
They can be kicked out of the group, put into a lower level of service or fired
They can be gossiped about so as not to take anything away from the appearance the leader has built up.
The gossip is usually spread via subtle tactics here and there.
– This particular device serves two purposes:
> Paint a poor picture of the person
> Embolden other members with a re-fueling of false pride, thus to perpetuate the whole unholy escapade.
And finally, the tactic of choice … shun. Not the kind of shunning that you find in scripture, but a sick, twisted form of shunning that serves again to embolden a self-pride in others in the group. Think groupthink gone bad.
Think groupthink gone bad."
I think what can happen in these types of environments is an odd form of a shunning mentality from those who are still in the spell of things. Kind of like "hey, we are also shunning this person or speaking bad of them", so in essence they feel they are furthering the cause.
Protect that Calling at all Costs, even the Cost of Scapegoating
Along with the thought of "protecting the cause", there can be an inter-mingled concept of "I am protecting this one in a million calling", so therefore shunning is justified. There seems to be a benefit too, when you carry out this groupthink, you get paid in exceptionalism.
"Look at me", I am furthering the warped thought process. Keep those "exceptions" coming to me so long as I am in this shunning mentality. It can seem so nice and justifiable to have all sorts of exceptions given to the shunner that do not apply to everyone else. This practice of exceptionalism just builds up the false pride and can make people feel good inside – only for a season though. There is a time when the scales fall off the eyes and you realize the warped shun game in bunk. It is typically at that time you become one of the scapegoats.
This is part 1 of 5 of The Narcissist and Their Scapegoats