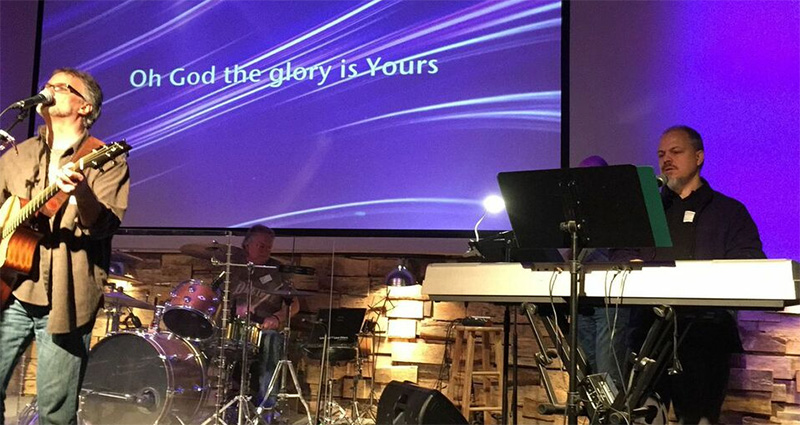 Now there is absolutely nothing wrong with quiet worship. Volume aside, it all comes down to our heart attitude in worship, the Lord knows. I love worshipping the Lord quietly, both in quiet song and in silence. Yet along with that, it is also wonderful to worship the Lord skillfully with a loud noise, as the Psalmist said … Sing unto him a new song; play skillfully with a loud noise.
So turn up your amplifier, use real drums and sing like the Lord is Lord of all, because He is Lord of all!
While We Were Still in Wills Point
Before we departed Gospel for Asia, the Lord led us to a wonderful *church called Stonepoint in Wills Point, TX. It was just the medicine we needed as were spiritually sick at GFA, especially the last year we served, which was our 12th and final year. It was almost as if there was some sort of cloud over that place, 40+ staff have left in 2015.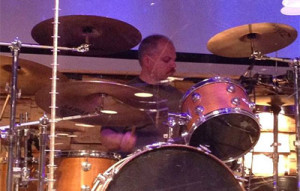 I was so blessed to be a part of the worship team at Stonepoint for a short time, it was possibly one of the most refreshing experiences I've had in years. It was a real treat to be able to alternate on keys, drums and bass. My parents encouraged my musical interests and I took lessons learning many instruments. It was a joy to be able to put those skills to good use. I thought I was ministering to others in worship, yet the whole time the Lord was ministering to me at Stonepoint.


Now the Lord is the Spirit, and where the Spirit of the Lord is, there is freedom.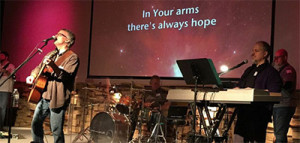 Back in Upstate NY, before we moved to Texas to serve at GFA, we had been a part of a church in Rochester, NY. I was also on the worship team there, and I so appreciated the worship leaders heart, he was genuine. To make matters even better, he was musically skilled and knew how to turn up the amp to 11.
When you have a genuine heart towards the Lord, it doesn't matter how loud or soft you play.
For the musician in me, I really love cranking it up and playing with a loud noise. It was a similar type of situation at Stonepoint. The guys and gals on the worship team were wonderful; I cannot tell you how thankful I am to all of you.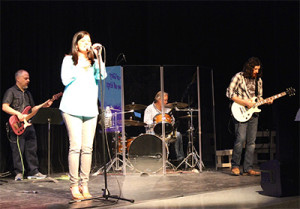 There is something very freeing when people aren't hung up on volume, style or what other people think. There is something in that genuine heart attitude of the worship leader that allows others to experience that freedom in the Lord, to worship Him in Spirit and Truth!
Thank you Stonepoint, we were so blessed to be there for a season, albeit short.
I miss the volume, but I miss the folks of Stonepoint more!
Tom
God is spirit, and those who worship him must worship in spirit and truth.
*After the initial former GFA Staff – Diaspora letter came out around June 2014, and brought some stuff to light, KP Yohannan announced to staff in Fall of 2014 that was OK to get involved with churches in the area. I believe this was announced to lessen the appearance of unhealthy control that existed in some aspects, not all, of life at Gospel for Asia as a staff member. As always, each staff had unique experiences interacting with leadership, some more than others.