So who remembers the work parties so many of us took part in for Gospel for Asia? We had all these work parties starting in about 2010, and over the next four years we helped clear the land and plant trees in Wills Point, TX for the new GFA campus.
Do you remember driving from Carrollton to Wills Point on all those Saturdays?"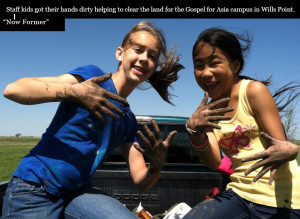 I would imagine some of us didn't think about all the gas or time we spent as we were saving the ministry money by clearing the land and doing it all for the lost. Upon reflection, there were good times and good memories at the "work parties", funny though, many of the staff I worked with at all the work parties are gone. Some do remain; many of the staff who remain are those who were born into the ministry, kids of longtime staff who now serve on staff.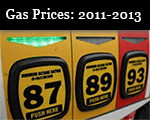 A look back at gas prices …


An Incredibly Loyal Staff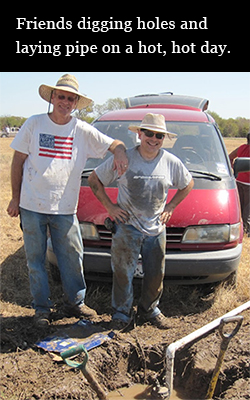 Looking back at this, the staff was just incredible. Think about the commitment to move to Wills Point and voluntarily go to work parties over a four year period. It was really a blessing working alongside so many dear brothers and sisters clearing the land. To dedicate so much time and effort showed such loyalty of each staff towards the mission. It's sad to look back upon this in light of what has been revealed. It would seem loyalty was not reciprocated in the same manner.
I would imagine the thoughts towards some of us who toiled alongside our comrades may not necessarily be those same "fond thoughts" towards us now. It seems if you do the unthinkable and have a different opinion about certain actions of the ministry of Gospel for Asia you are labeled inside the ranks as "no longer part of the family".
It's like you are served up divorce papers." -bummer

But, I guess you never know. Yet based on the number of weddings various former staff and former staff kids are no longer invited to on campus, it does make you wonder. We did put sweat and sometimes blood into the clearing of the land, now some of us weep tears over the loss of integrity and accountability that appears to have overgrown the inner culture.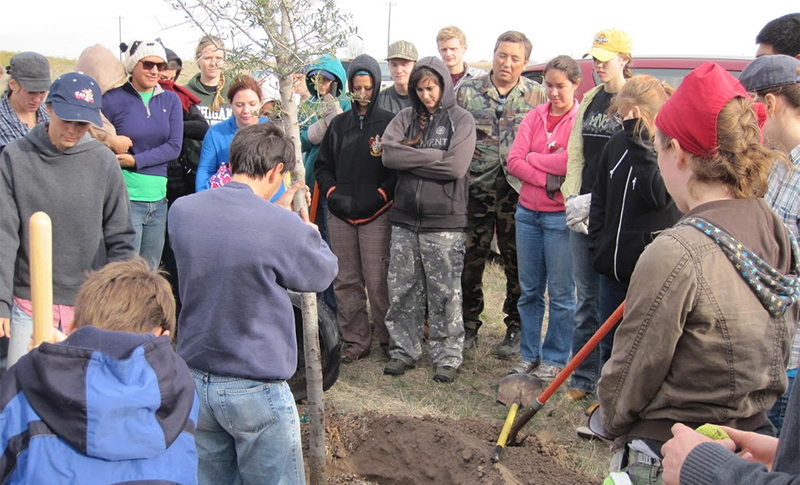 Here is a photo of Cody planting a tree. It's extremely ironic that Cody put so much time and effort working on the campus plan, and now he isn't welcome on that very campus. If it wasn't for Cody, I doubt the campus would even be finished. Or, it would be finished if we paid more vendors to do the work. The ministry saved lots and lots of money using Cody and the staff. If you were to multiply all the hours Cody, his family, his kids and the staff and their kids, and of course the School of Discipleship students put into the campus, it would add up to significant amounts of… $ free labor.
Just A Flesh Wound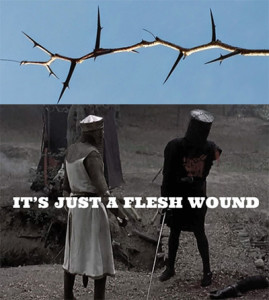 On one of those Saturday work parties I had a little flesh wound (no biggie). I sucked it up and went to one of the 24 hr. care centers back in Carrollton on the ride home. Some of thorn bushes we were clearing had super sharp, long thorns. One went deep into my finger. I had to have my finger numbed and the thorn tip taken out. I am so thankful for numbing meds. Watching the doctor cut into my finger was probably more painful than the actual pain.
No problem I thought, it was all for the Lord and to save the ministry money. Little did I know we had tons of money in India. (See the report from Christianity Today, don't just take my word for it). The thorn tip is almost analogous to what I am working through in my heart. Though there is no numbing medication for that, yet the Great Comforter is helping.
A Type of Betrayal
Deep inside there is this feeling of a type of betrayal, thoughts occasionally waft through the air of my mind like "wait, we had millions of dollars stock-piled in India and the staff was doing all these work parties to save the ministry money." And then there was the mystery $19 million anonymous gift/creative loan/transfer that magically appeared to help finish the campus or the chapel or whatever?" Silly me, all these questions.

Just Processing
By working through all this stuff, and taking these things to the Lord as we process, I can keep the devil at bay and not let any unsavory root to take hold. GFA was such a fabric of our lives for years, it takes a while to unravel the years of stuff.
GFA was such a fabric of our lives for years, it takes a while to unravel the years of stuff."
*Also, if someone reading this is concerned about demons and their influence upon former staff, I've been reading scripture, staying in fellowship, (both formal church and organic fellowship), worshipping the risen Christ (both corporately and alone) and loving those around me as the Lord gives me the strength to, by His Spirit abiding in me. Also giving to local and global mission work. In talking to other former staff, they are doing the same in the areas they live around the country now.



*This part was added for those coming from a certain IP address who tend to attribute everything to demons and tend to think certain individuals are … demonized, or heavily influenced by the devil. For your musical enjoyment, listen to a song written by longtime Christian musician Randy Stonehill – "Shut De Do". I really like this version. The chorus goes like this: Shut de do, keep out de devil, Shut de do, keep de devil in the night. Shut de do, keep out de devil, Light de candle, everything is alright, Light de candle, everything is alright
Pouring Out Your Life, Spiritual Blood, and Passion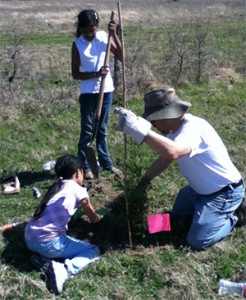 These thoughts that come up are being processed through this life change. I have heard time and time again that telling the story, and working through the past is a path to healing. So I have been writing volumes. I haven't been the only former staff person who is writing through their heartache and thoughts, there are many of us working through things of the past as we press on into the future.
Trust Crushed like an Elephant Stepping on a Mouse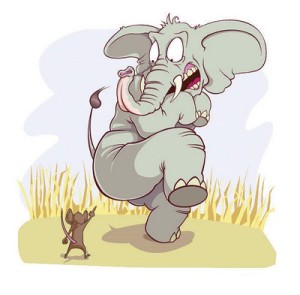 It would seem that after you pour your life out for over a decade to a ministry, and in a way, to a leader like the Met, and then come to find out some interesting facts about how the money was managed, you tend to re-think things (understatement alert). Going by the facts of the ECFA report as reported by Christianity Today, it's not like these things were spelled out in detail while we served at the GFA USA office. It was a matter of trust, then a matter of trust crushed and broken, then a matter of therapy, either with a therapist, a pastor that actually has some training in counseling or with the WONDERFUL COUNSELOR – Jesus. The latter being my favorite!
I would imagine that there are some who read scripture for themselves and see how foolish it is to break fellowship over disagreements."
Funds Reported Coming Into India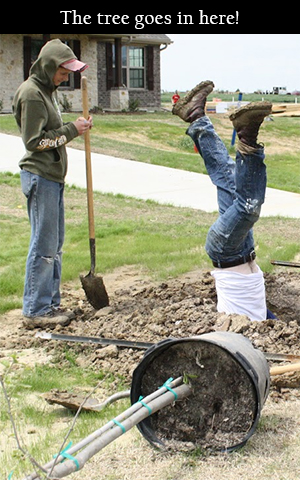 One odd question that rears it's ugly head often is "If money had to be reported when coming into India, as clearly evidenced by the FCRA (Foreign Contribution Regulation Act) with the Ministry of Home Affairs, Government of India, why was there always the mantra inside GFA that we could never expose the financial audit due to security and persecution on the field?
These and other questions may someday be answered for in heaven.
The 19 Million Dollar Boot in the Work Pants
As I think about all the time many staff put into clearing the land, I also think about that 19 Million Dollar anonymous gift (as it was originally reported). We are now very clear that it was never an anonymous gift. Some would say that calling something an anonymous gift that isn't an anonymous gift is not telling the truth, but who I am to judge. I am absolutely amazed current mystery board members are O.K. with something being reported one way, when it is something altogether different. Wonder what Jesus would think about these things?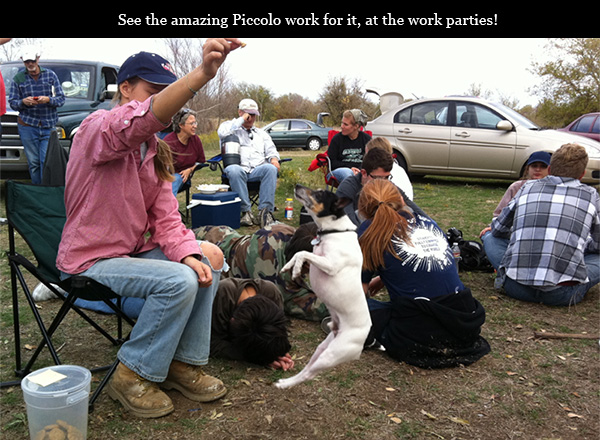 The Truth Shall Set You Free from Weird Control
In the case of the $19 million dollar "transfer", the truth is clear all by itself, and it is substantiated by the ECFA report. Many donors out there seemingly unwittingly gave to "something" and part of that "something" ended up being a $19 million dollar transfer from India to the States … who knew we could do that.
Wow, just think, we could have avoided all those work parties and maybe just got a little loan (I mean anonymous gift) from India and the land could have been cleared by a company, maybe even a local Wills Point company. Could you imagine giving back to the Wills Point community in that way, with actual economic giving back to a local community.
The Work Parties
To those on the outside, maybe the term work party seems ironic. It is. Staff brought their lunches, paid for the gas and willingly didn't get paid for doing this; it was all part of the greater good, and to save money for the ministry, to allow us to go where no man carrying a Gospel tract has gone before. Meaning not just Kerala, but the places in India where there is no high church, places where you won't receive any accolades for sharing the Gospel with a village in the middle of nowhere.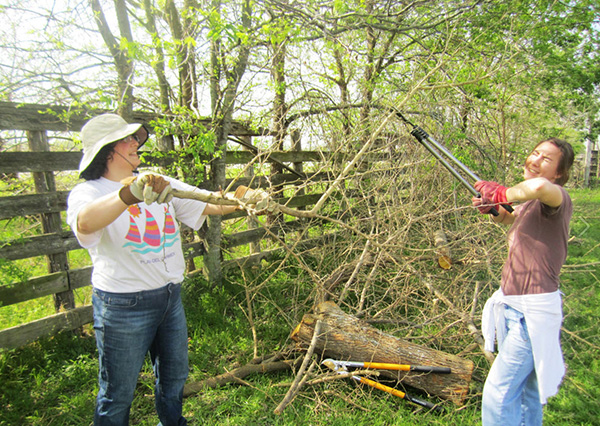 Do Not Use the Word Cult
While I was partaking in all these work parties, I didn't think much of it, because it was all unto the Lord for the lost millions who never heard the Gospel. "Just think of the cost savings of the campus" is what was touted as the driving factor of how the campus justified itself. But now I could see someone from the outside, if they were given all the facts from like 2010-2015 seeing "some" cult-like, or better stated "control-like" tendencies in all this. Dang, I used the term cult, but take note, it is only used as cult-like. Not the cult defination that is associated with tragic things that happened in the late 70's or Waco, TX. There is a big difference. Abusing control can be very subtle and sometimes hard to see. It sometimes masks itself as some form of spiritual authority. Spiritual authority gone bad. Hey, that could be my new book title I'm working on.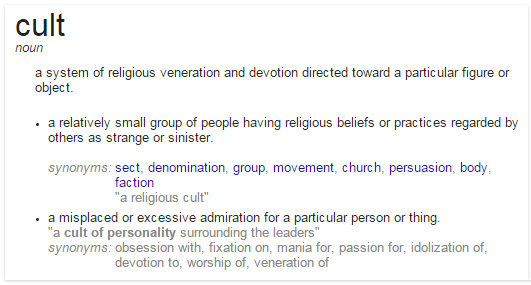 Who Knew?

Who knew there was a fund that could have covered this? Who knew an anonymous gift (or a loan?) could have appeared and "ta da", it could have been covered. Wow, who has that kind of power? I really wish they would have told staff exactly what this $19 million was from the start.
Hush, hush
Speaking of not telling it like it is … it was kind of odd that staff couldn't really talk clearly about the campus during all the years of work parties. Does anyone else find that kind of strange?
Do You Feel Like I Do?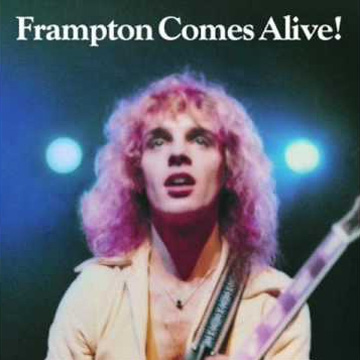 Some might say, "Shouldn't you just forget about this? " "Gosh, isn't this in the past?" My reference to Frampton is definitely from the past. Others are probably saying "hush already". But I ask … "Do you feel like I do?" And anyways, so many things were kept on the hush, hush for so long, one grows weary of the hush up.
You'd think that the past would fade away, and things would quiet down, but as I go about my day to day, for some reason the $19 Million anonymous gift just keeps coming to remembrance in light of all the things we as a staff did to save money for the ministry. Not to mention all the praying we did for the property.
Pray, Pray and more Prayer, for the Property
I can speak very highly of my wife on this matter. She prayed a lot for the property, way more than me. And she voluntarily wore a head covering too! She set up prayer reminders on her phone and was praying for the property all the time. She prayed for funds and we prayed for things like the local Quarry owner in Wills Point to just give us the Quarry, and we prayed for large gifts, we prayed for tax-free housing. Dear Kaufmann County Tax Assessor folks, if you only knew how much we prayed for you.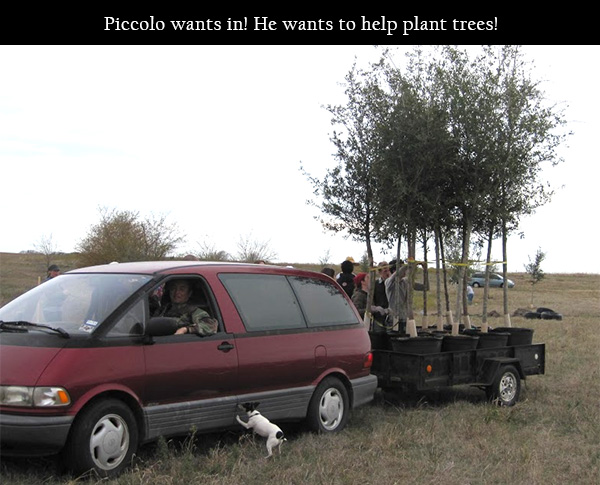 And look, our prayers were answered with $19 Million Dollars (not an anonymous gift). It seems donors, whether they wanted to or not, took part in the $19 Million Dollar festivities. And look, we got tax free housing too! I remember at one point during this timeframe we had to quickly update the School of Discipleship website to make it look more "formal". Like an actual school. I'm not sure exactly why that was, all's I know as the web guy it was get the update in place pronto. And we did. Typically if someone said jump, I jumped higher, I tried to always over-deliver with the web stuff. It's that crazy work ethic my Dad instilled in me. What can I say; I had an incredible web team that would pretty much do anything. They would work all weekend long if the need arose, without question. They really submitted to authority, and they touched godliness too!
Web Analytics and a $19 Million Dollar Skew, phew
Another thing that comes to remembrance … when I was trying to figure out the web analytics for the calendar year 2013. I was asking around for ministry grand totals. This was so I could analyze what percentage the web was in total giving. I remember being quietly told about this $19 Million dollar anonymous gift and that I would have to balance that into numbers. Ya think. So, there was another mystery at the time, I didn't think much of it, I trusted leadership and thought the hush, hush on the $19 million not being shouted on the roof tops to staff was for some reason a "leadership knew better" thing. I mean, we wouldn't want pride to enter into things. I mean, I can't imagine pride entering into stuff like this or any of these decisions. Apparently it was better not to let the general staff know. I can understand why now. Well, now that I know that it was a "recycled donation".
Who Are You? Who, Who, Who Who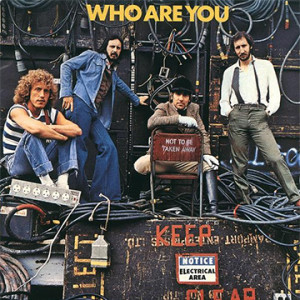 The context of the work parties was understandable to the GFA USA staff clearing the land, they did the work time, that's who. Yet the leaders from the other GFA country offices weren't part of the land clearing festivities, so they probably don't have the same feelings. In fact, I'm pretty certain they don't have the same feelings and thoughts as say many of the 50+ staff who left in 2015 do. Depending on who you are, and if you had a part in the parties, it may define who you are and your feelings about all this.
More Trees Please (Phase 2 of the Work Parties – who hoo!)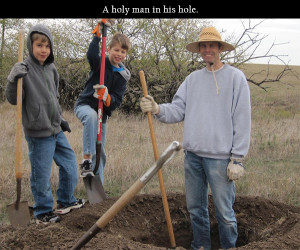 So little did anyone know that I planted thousands of trees growing up. My dad was into this reforrestation program in Upstate NY and you could get thousands of free saplings. So plant we did as kids, I remember my brothers and me freezing and planting thousands of trees. Well, if nothing else, it built a serious work ethic (or a disdain for a forestry career).
You might imagine why I had "diverse feelings" when it was announced staff would be planting hundreds of trees. I went into a state of disbelief. "I had been there and done that growing up". Now I get to do it all over again with my comrades. Oh wait, this is for the lost … right? I'm planting trees for the lost? Correct?
Tree Trimming in Wills Point
On that note, I leave the tree trimming stories for another day. My wife and I really enjoyed trimming trees together on the new campus. Many of the trees were ones staff planted. It was quite and beautiful, and we did it because we wanted to, and we didn't even have to be told to do it. Imagine that, we were adults.
Unlike watering the trees, we had to be told to do that.
ALL photos have been supplied from personal photo collections.
Gas price report can be found at: newsroom.aaa.com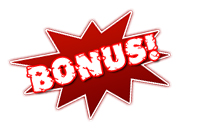 Context, Context, Context
For those who continually quote Matthew 18:15-17, the go to your brother portion of scripture. Just who exactly do you go to when you have no clue who is behind these unique financial dealings? It would seem this particular scripture is a way for believers to manage personal offenses in a healthy way, whereas there should be some form of accountability for leadership. And if there is any current staff reading this from a certain IP address … I did clearly state my concerns in my exit interview in documented form, as exit interviews were introduced to the staff in 2015.
Tangent Alert: IP Addresses
You might wonder why I have cited IP addresses in my post, well, it doesn't take a rocket scientist web developer to find out where web traffic is coming from. Speaking of IP addresses, I always found it odd that we had to block all our GFA websites from India.